Tikka is one of the most famous and almost everyone's favorite dishes. When we track its origins so it is basically linked with the Mughal dynasty. It is made by marinating the pieces in spices and yogurt and cooking them in a tandoor. Tikka is popular in different countries such as Pakistan, Great Britain, and also throughout the Indian subcontinent. We can also preserve it and keep it in the refrigerator for 3-4 days or in the freezer for a couple of months. As long as we marinate it, Its taste more enhanced and also cooked well.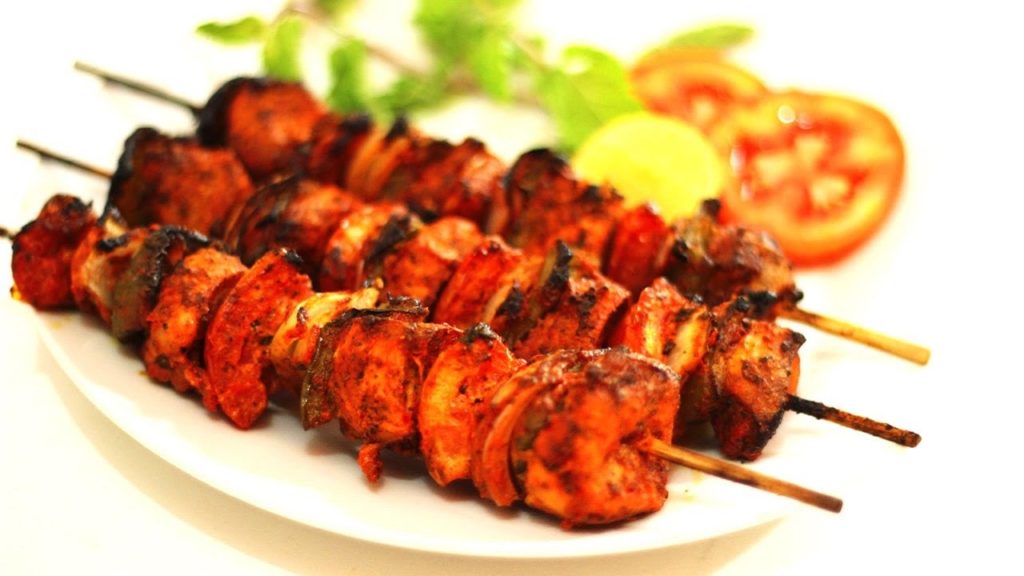 INGREDIENTS
Mutton 500 gm (boneless)
Ginger garlic paste 2 tsp
Red chilli powder 1 tsp
Turmeric powder ½ tsp
Cumin seeds powder ¼ tsp
Black pepper powder to taste
Salt to taste
Oil as required
Yogurt 2/3 cup (whisked)
Lemon juice 4 tbsp
Fresh coriander 1 tbsp (chopped)
For Garnishing:
Mixed salad leaves
Lemon wedges
Onion
Fresh coriander
Cooking Method:
In a bowl mix the Mutton, turmeric powder, red chili powder, cumin seeds powder along with the salt, black pepper and ginger garlic paste together along with 1 tbsp. oil.
Add the yogurt and lemon juice and mix well to combine.
Stir in the chopped fresh coriander.
Leave to marinate for 2 hours.
Bake in a preheated oven for 15 mins or grill on the stove in a well greased grill pan until mutton is tender and charred from the edges.
Serve hot over salad leaves along with onions, lemon wedges and sprinkle fresh coriander.