As Mahira Khan shared a post in which she mentioned: she completed her 10th year in the Industry on the 24th of June 2021 because both of her debuts project Bol and Neeyat were released on the same day in 2011. After sharing that post than celebrities starts to congratulate her.
Ayeza Khan shared a special post for Mahira in which she payed tribute to her and said: Can't believe it's been ten years for you, Mahira, and you're still on top. That's because you have entertained us on such a high level with your art, project after project. From your great films to your blockbuster dramas, you have made us all proud, representing us internationally and we are quite fortunate to have you.
Ayeza also mentioned, For this reason, I wanted to pay my respect to you, in my upcoming project, portraying also you amongst some of the greatest legends. To me, you are not only a friend but an idol, a living legend, who I have looked up to from the day we first met. Thank you for everything. Congratulations on all these years and I wish you all the best for the future. You are and will always be our heroine! All Love❤️
Have a look to Celebrities comments in which they congratulated Mahira Khan after she shared a post on her Instagram.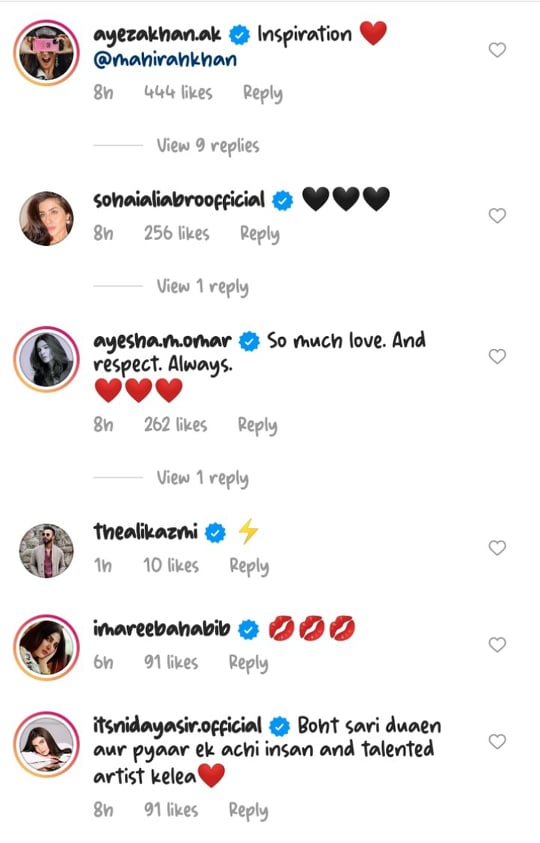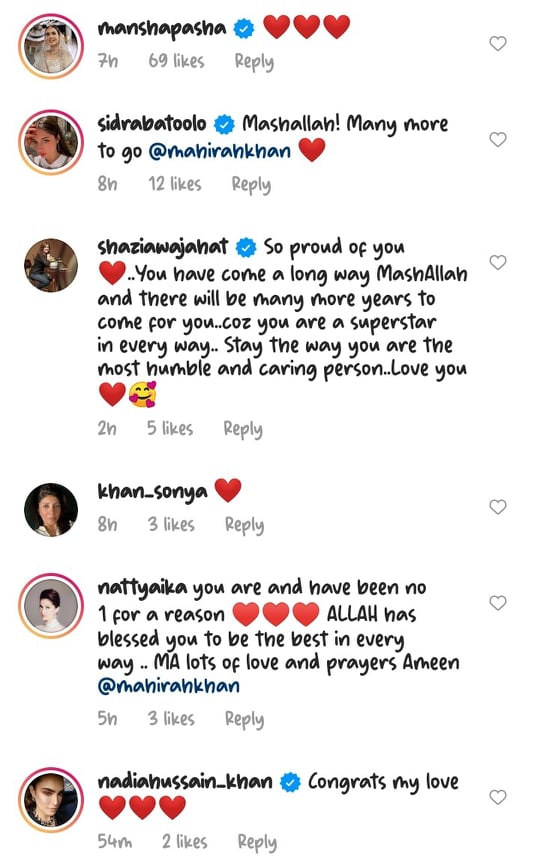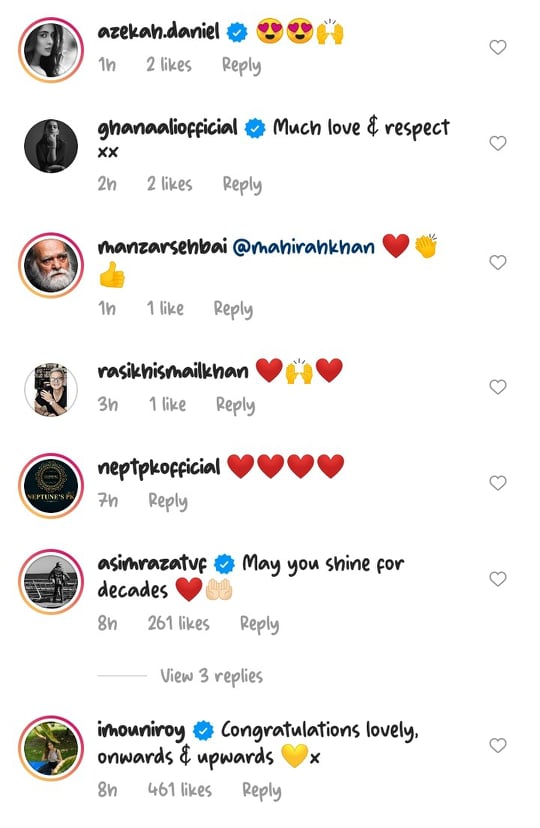 Indeed such a warm wishes it is.