Well-known Pakistani actress Naila Jaffery passed away on Thursday, July 17th. Actress Thori Si Khushiyan lost her battle with cancer, which she had battled for six years. According to his brother Atif Jaffery, her funeral will be offered later today in Isha Defense Phase II and burial will be held at Army Cemetery on Kala Pul in Karachi.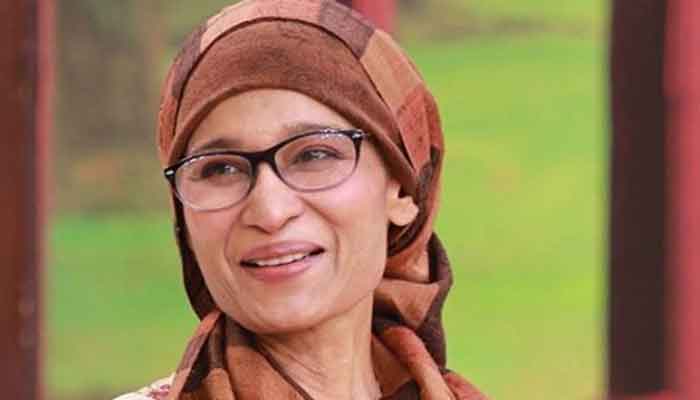 Despite her illness she was quite vocal about social issues and human rights. The actress suffered from ovarian cancer, which was diagnosed in the third stage, but recovered her health and moved to the northern parts of Pakistan and lived there for about two to three years.
Few Days ago her video from a hospital bed had gone viral on social media. Naila Jeffery had appealed royalties for the re-runs of her dramas to pay for cancer treatment. The actress had shared a video on social media in which she can be heard demanding financial help. After her video message, many actors such as Mikaal Zulfiqar, Mansha Pasha and Ushna Shah shared her video in support.
After the video went viral Sindh Minister for Culture, Tourism, and Antiquities Sardar Ali Shah had announced treatment for the renowned actress Naila Jaffery at the government's expense and had announced that his department would bear all treatment expenses of a famous TV actress, and now today we lost her and hundreds of her fans took to social media to offer condolences over the death of Naila Jaffri.