The wedding festivities of Shahmeer Shunaid – the grandson of the president of HUM Network are circulating on social media. He is a grandson of Sultana Siddiqui, also known as Sultana Apa, is a Pakistani media mogul, television director and producer, founder of Hum Network Limited, active director of Hum Network Limited, and president of Hum Network Limited. She is a highly educated, middle-class family with a proud history of civil service. Hum Network aims to become a better known media company beyond its mere entertainment leadership role. Apart from this A-list celebrities attended the mehndi of Shahmeer Shunaid, grandson of the president of Hum Network.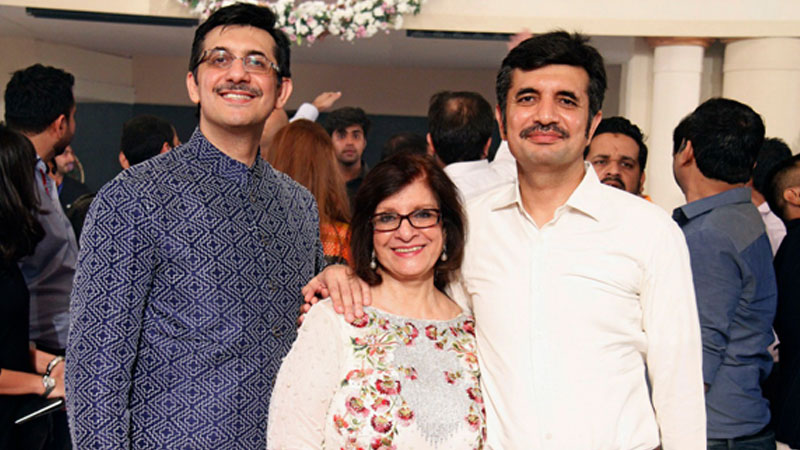 Friday night, the videos from the Mehndi event goes viral and celebrities such as Bushra Ansari, Mahira Khan, Kubra Khan, Sanam Jung and Sajal Aly were spotted as they bust out their killing dance moves.
Here we have some pictures and videos from the wedding event, Check it out!