After Prime Minister Imran Khan's comments linking women's clothes to rape and Pakistani men's inability to control their temptations around those wearing "very few clothes" triggered a debate across social media.
Following Prime Minister Imran Khan's controversial remarks on the causes of Pakistan's sexual violence, several representatives of the entertainment industry gave speeches, sparking a debate that spread on the country's social media and was led by several celebrities. They oppose sexual violence on their own platform. The victim of the guilty prime minister. Many people urge the prime minister to blame women's clothing.
Have a look on celebrities' statement….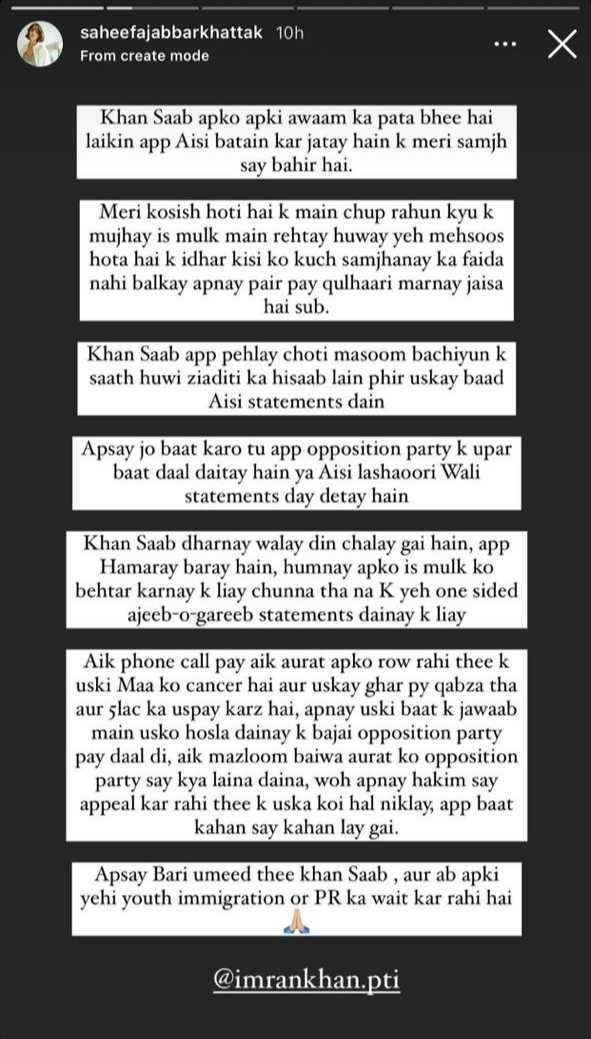 Unfortunately, this is not the first time the Prime Minister has said something angry and it probably won't be the last. What we have learned, however, is that you don't seem to hear much about public protests.