Hamza Ali Abbasi and Naimal Khawar had their Nikkah at Monal, Islamabad. The official photographer Maha's Photography covering the celebrity wedding has been giving an insight to everyone on her Instagram page.
Naimal Khawar is dressed in a beautiful dull golden color lehnga shirt. the dress designer of Naimal Khawar Maheen Shah has shared the details of how she helped the beautiful bride design her dream bridal dress, part of which actually belonged to her mother.
Maheen Shah told how "Naimal wanted to wear her mother's dress on her wedding "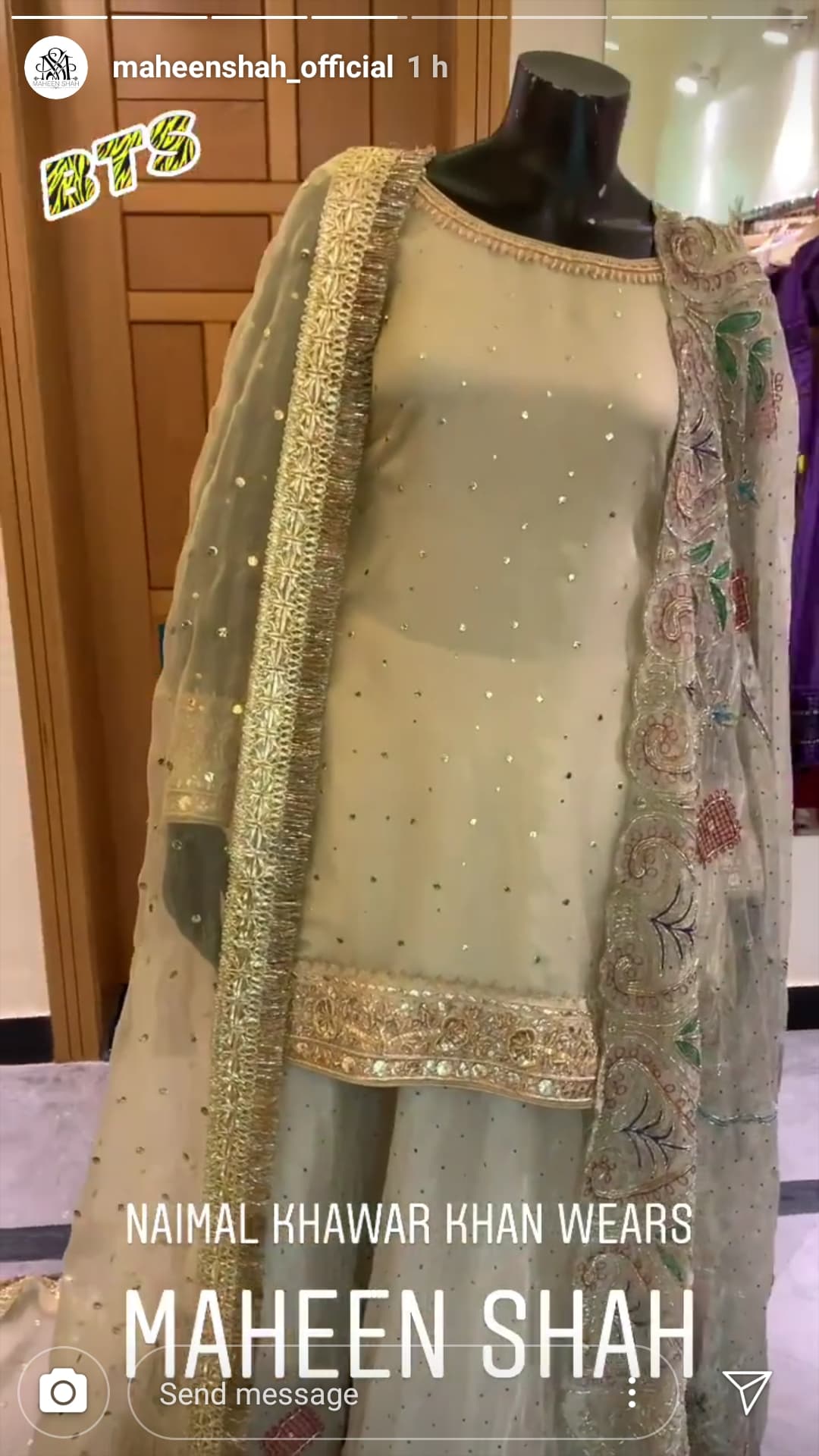 The Lengha and one of the dupattas belong to Naimal's mother, therefore Maheen Shah added another beautiful dupatta to be draped over her head and she also designed the shirt for her, keeping it simple to pair everything together perfectly .
Maheen Shah shared the dress in detail on her Instagram stories.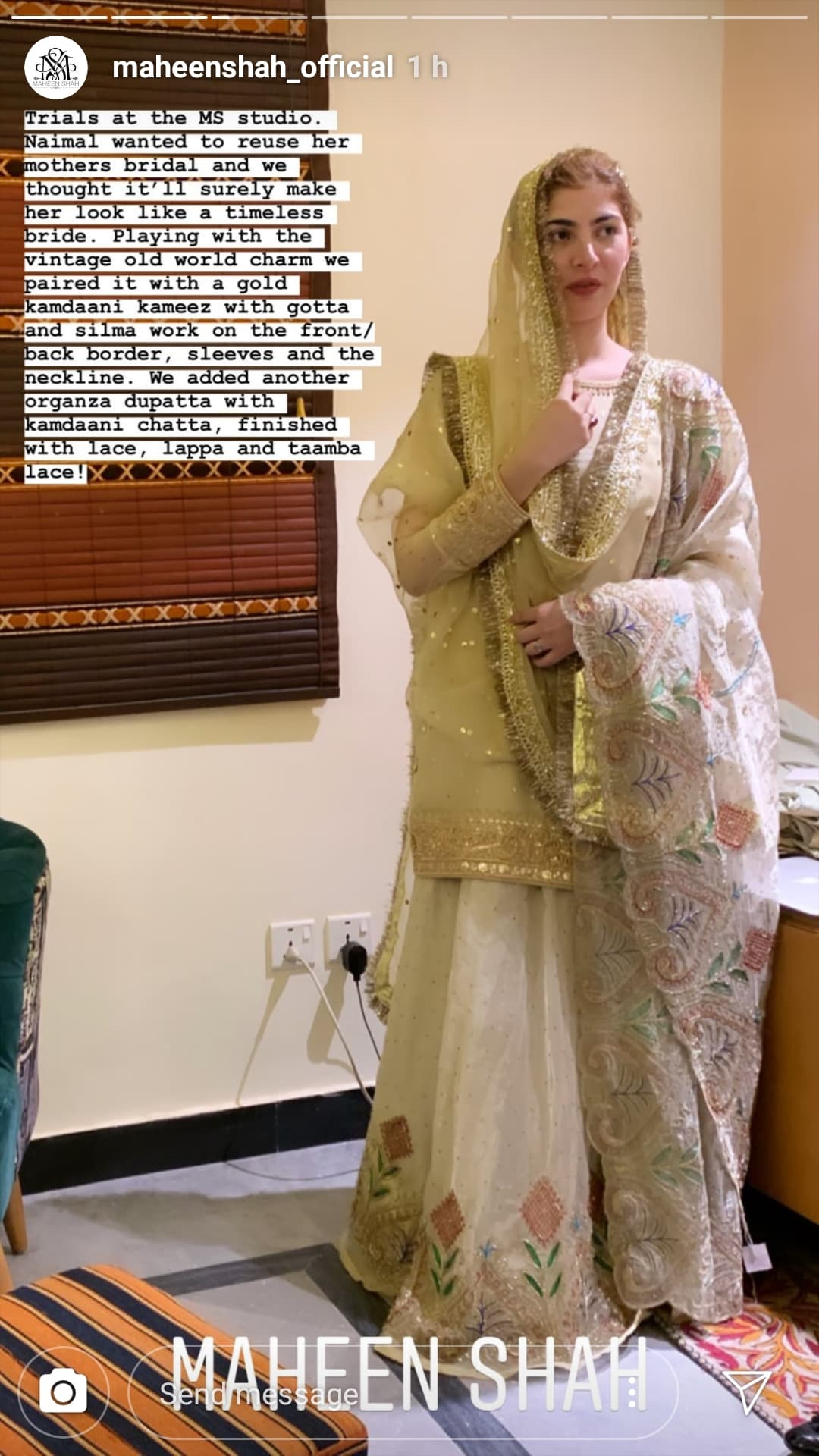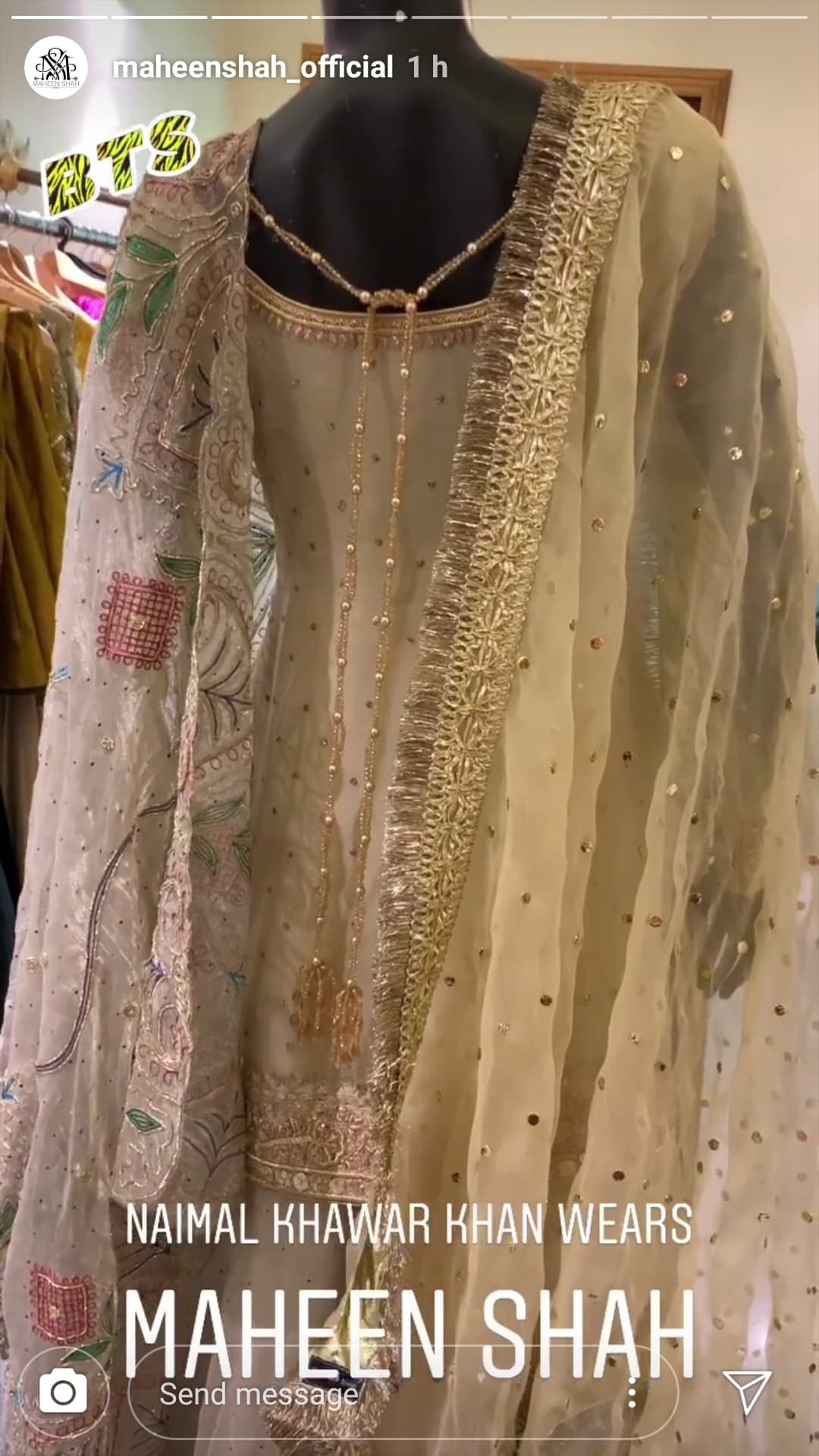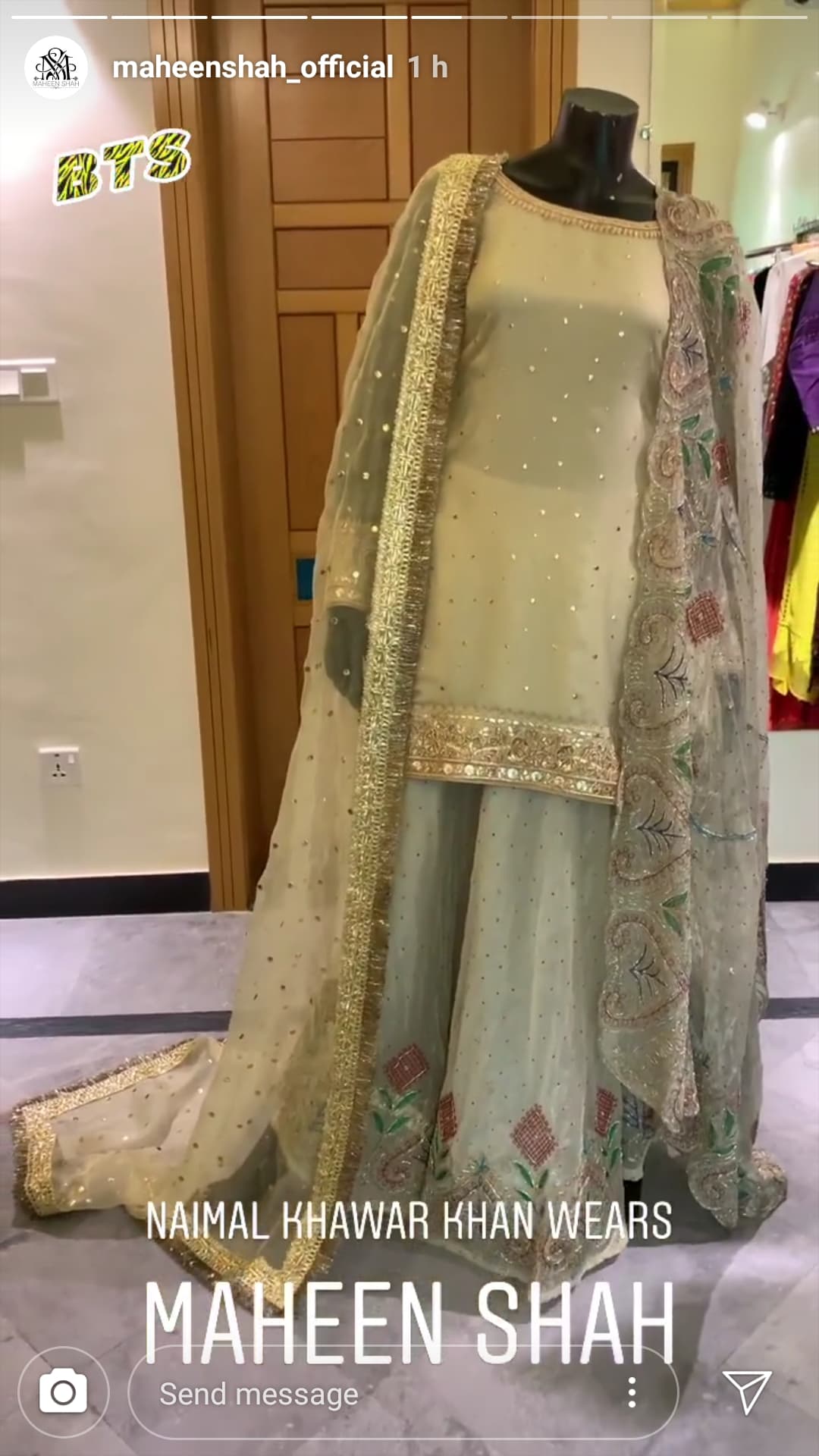 READ: Hamza Ali Abbasi's Nikkah with Naimal Khawar
Naimal Khawar wore a traditional jewelry which is compliments traditional look.