Hamza Ali Abbasi is a phenomenal actor and heartthrob from the Pakistani entertainment industry. He is married to Naimal Khawar, who has been a nice addition to the entertainment industry. She has worked for the shortest amount of time but has acted in both dramas and films. Appearances after marrying Hamza Ali Abbasi in August 2019 and now the couple has an adorable son, Mustafa Abbasi.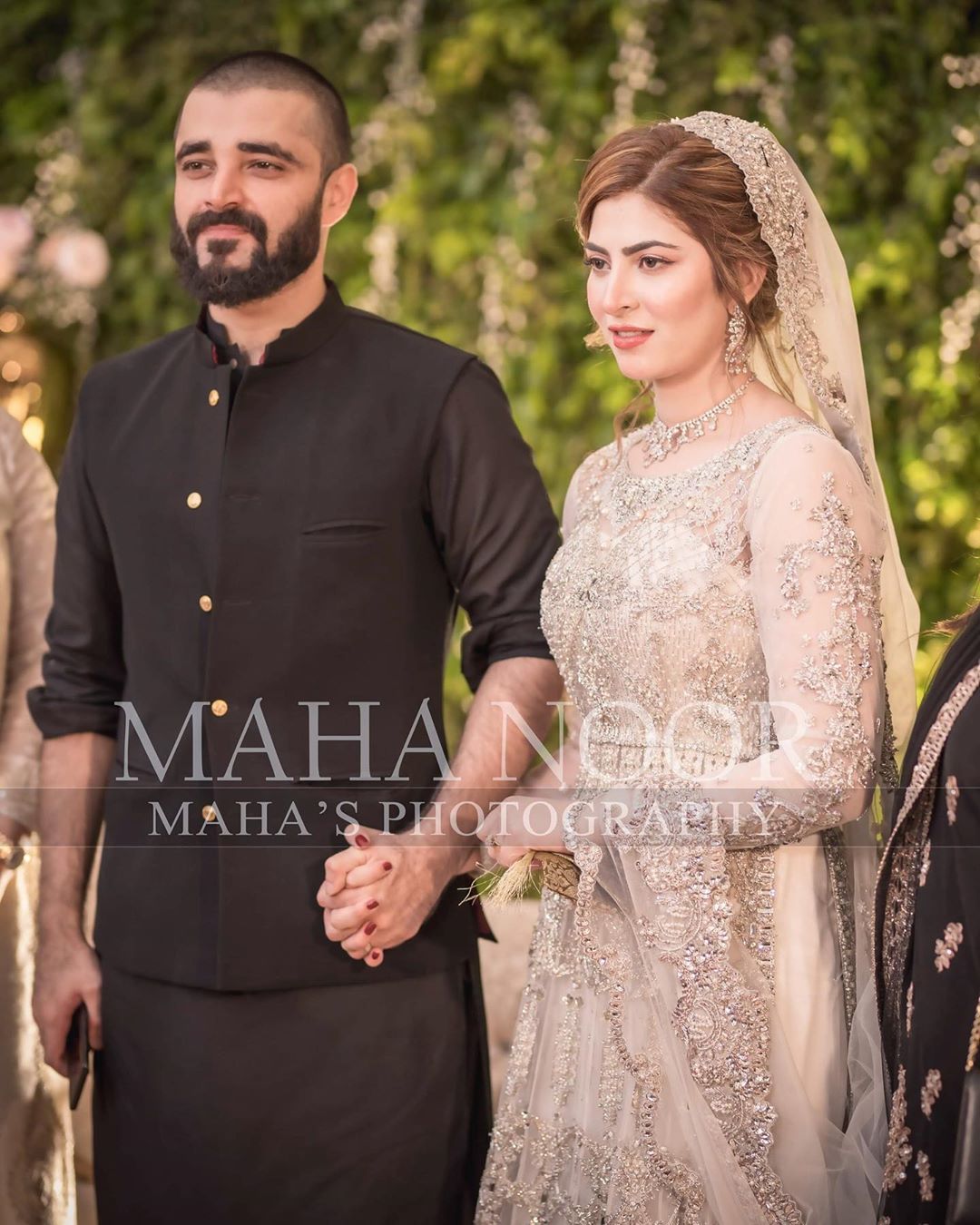 Naimal khawar Abbasi shared her husband Hamza Ali Abbasi and son Mohamed Mustafa Abbasi on social media (Muhammad Mustafa Abbasi) wonderful moments on the occasion on Hamza Ali Abbasi Birthday. while the video shows the beautiful relationship between husband and wife and father and son.
Let's have a look at the most special birthday wish for Hamza Ali Abbasi from his beautiful wifey.
Naimal Khawar wrote a beautiful note also in which she mentioned, "Happy birthday to the best baba in the world! Thank you for all the love and care you shower on me & my mama. We love you to the moon and back." Indeed, such a heartwarming wish it is